Bamford Primary School is a thriving school at the hub of our local community in the Hope Valley.
Committed parents, hard working staff and motivated children work in partnership to ensure we continue to reach the highest standards across a broad and balanced curriculum.
Bamford School is a Derbyshire County Council Primary School and provides education for children between the ages of 5 and 11 (with some provision for children under 5).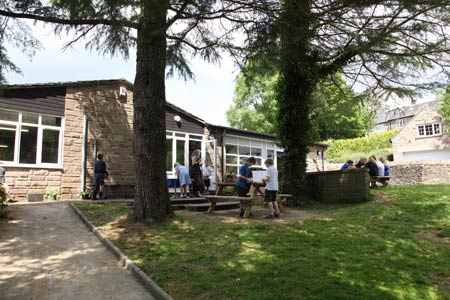 Quick links
Telephone: 01433 651267
Drama Club video
https://www.youtube.com/watch?v=fKQP-WuElq8
Watch out for the Spring Fair!
Saturday 14th May 2016
10:00 - 12:00
Volunteers to help with running stalls on the day are always welcome. In addition, please save your donations (quality toys, books and cakes) for our event. More information to follow
Rocket Seeds!
Class Beech are our Space Scientists and are taking part in Tim Peake's Rocket Seed experiment. This is a national school's project and we are very lucky to have been selected as a school to participate in this. Please feel free to pop in and view their 'experiment.'
Nut and Food Allergies
Please be aware that we have children at school with nut and food allergies. Please do not include any nuts or nut containing foods (e.g. Nutella) in your child's snack or lunch. Help us to keep everyone safe.
Derbyshire Healthy Schools
We are working in partnership with the team at Derbyshire Health Promoting Schools to gain full accreditation as a Derbyshire Healthy School. Recent sessions have include work around
oral hygiene
germs and personal hygiene
exercise and healthy choices
water - and the importance of water in our diet.
If you have any questions, please contact Jen Chapman who is leading this project, along with our School Council.
Online Safety
The pupils all took part in e-safety week and safer internet day this month and were asking some very interesting questions. This national event is very important and helps us to ensure that our pupils are being helped to stay safe both at school and at home. A great many resources are available that you can use with your child and we ask parents to take time out with their children to explore the issues relating to online safety carefully.
E-safety in the Computing Curriculum
The introduction of the Computing curriculum in England aims to equip pupils with the knowledge, understanding and skills to use information and communication technology creatively and purposefully. A key aspect of this lies in being digitally literate. Online technologies play a huge role and so providing a broad and balanced e-safety education at each key stage is vital to ensuring that pupils can navigate the online world safely and positively.
Useful information can be found at:
e-safety link to childnet resources